The last post, we went through what the local community is offering to AFA visitors. It is time to blow our own trumpet. Let's look at what CDS is going to have this AFA.
CDS has been with AFA since its start and it is something that we are always looking forward to. This year's AFA came at a poor time when our artists are either having their exams or stuck serving the nation's military. However, nothing is going to stop us from doing as much as possible to show at AFA. And here we have it! What you can expect to find at the CDS booth, F4.
We are doing things a little differently this year. You can probably expect a pretty different vibe from our booth on both days. Let's keep that a surprise for now, shall we? Saturday in particular, should be a day that most of the CDS fans should be looking out for. Photos are only allowed if you are either the press or if you buy something!
And what can you buy from our booth? We are coming to it!
Our very first PV. Courtesy of the China dudes.
Since we last announced, #CDS0028: Neighbours' Club Diary is an international collaborative work between our head honcho Xeph and the artists of Malaysia and China. Featuring a whole bunch of goodies and excellent artwork, the massive set is $68. You want Sena; you got Sena. You want Kobato; you'll have her too.
It's actually really long! Click on it to see it in full.
Just come down to our booth and get it from us! If you have preordered, you will be getting two omamoris instead of just one. It's all random and you will have to try your luck with our card draw to see which character design you got.
When Chiwa Saito was announced as the special guest seiiyu for this AFA, WaHa was pretty excited. He's a fan of Chiwa Saito and not just because of her role as Homura. Before Homura, she has been voicing plenty of our favorite characters such as Hazuki from Moonphase or Becky from Pani Poni Dash! He then embarked on his quest to draw as many of her characters in a single artwork as a tribute to her. Not even the call of nation stopped him from finishing his massive tribute. Even to the nail-biting end, as we watch his progress nervously and make anxious phone calls, WaHa was taking short hours off from his camp just to go to his work place and finish this masterpiece.
This. Hanging on your wall. Your wall demands it.
We ran a short competition to see if anyone can name all the characters. It's tough. Few people among us can name most of them either. So if you are one of the first few who can name at least 2/3 of all 25 characters in there, you are boss. In the end, a very special hint has to go out to help everyone solve the final mysterious character. Congratulations to Mr. Weiqi who managed to finally guess the final character correctly!
Bjorn's model answer. All correct save for no. 1 (Otonashi Meru from Sayonara Setsubou Sensei) and no. 25′s mispelling.
You win something too for your picture of win.
Ok. The important bits! This illustration, informally named 'Chiwawa' among us will be printed in A2 format on artist canvas.
The price will be $28 each and there are very limited quantities available at AFA 11. To avoid disappointment, be sure to come and get your copy of the poster early. There will be no further reprints after AFA. Also we are aiming to get a copy to Chiwa Saito herself. So if anyone from Sozo is reading this, please contact us! We'll gladly give one copy to you. With some expectations, of course. Oh, and if Danny Choo can do it for us, also can~
Do you fear the chinese?
Remember Lotus Destiny? That epic hundred plus pages Touhou doujin that you want but it's in Chinese. And you can't read Chinese easily because the standard of your chinese is horrible. Well, we have finally translated it to English. So it will be available at AFA too. Be sure to come down and get your copy while stocks last. The book is now smaller, only A5 in size. But that comes with a lower price tag too. Only $20.
Let's not neglect the Black Label team. Kuso-Taisa is making her rare trip back to Singapore for AFA and she is bringing with her goodies for the fangirls. Plenty of Tiger and Bunny products and such. Just take a look at all those photos she have been sending over.
Here is something for you to hug.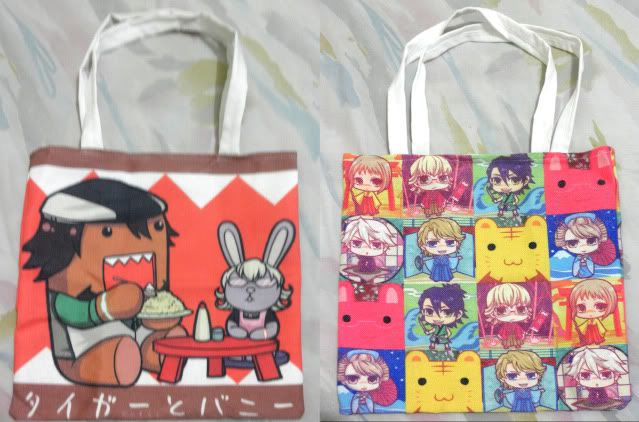 A bag or two to put that in.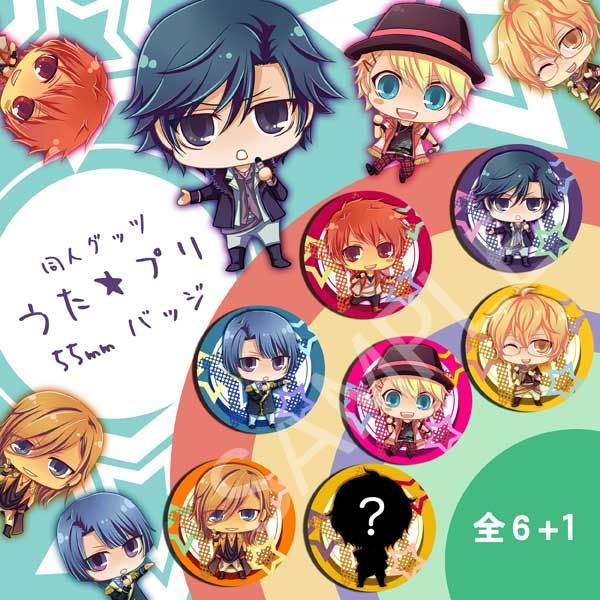 And something to pin on your bag you've just bought.
The bag is $20 each. Unrevealed Hetalia bag is $10. Can badges are $5 for two and the pillow case is $22.
In addition to these, we will also be having some of our older products on sale. Puella Magi and Catch the Tiger by the Tail will both be available even if you don't see them immediately. Just ask and we will dig something out for you. If you want a copy of Starry Night, we've only got ONE LAST COPY. Greenteaneko's Ryo-Ku-Bu will also be available. And not to forget our loveable Pokemon straps and WaHa's Nichijou prints. Oh, and that amazing artbook by the Anzac artists.  All hiding snugly under the table for you. You just need to ask.
No longer just for CXC
Since this is AFA, with the exception of Tragic Comedy who is still having fun in Anzac, the entire CDS team should be down. Come down and meet the team. Talk to us. Use your golden tongue and try and convince us for a free commission on the spot.
See everyone at AFA! Remember, booth F4.