Back in April, I ran a poll on our Facebook. "What new anime series this season do you most want to see fan art of?" Second guessing myself, I provided the option, 'Screw them all. Madoka FTW!" Well, Madoka won and Madoka was last season.
Even now, the Madoka series is still popular and still fresh in our minds. With that, we present to you the CDS Madoka illustration anthology, #CDS0027 Puella Magi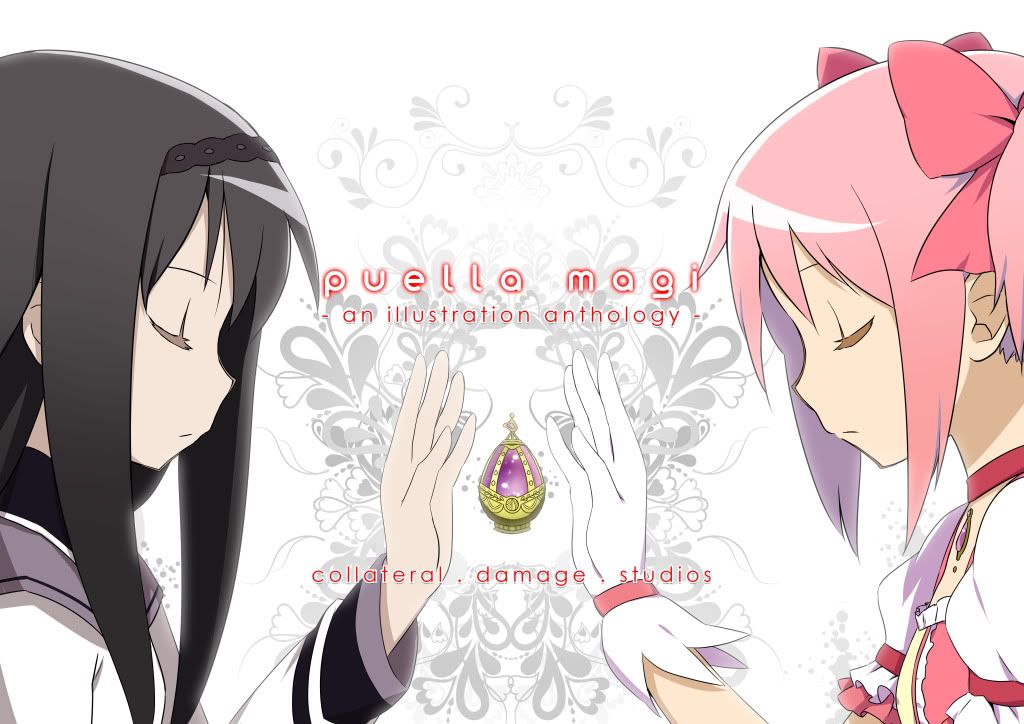 Madoka is the series that defines anime in 2011. Memorable characters, impactful scenes, meaningful themes and a cute mascot that everyone loves to hate. It took the normally cheerful magical girl genre and turned it upside down. It is harsh, cruel, beautiful, magnificent, brilliant and we cannot take our eyes of it.
He made us wonder why a Blazeblue character was a guest art for us.
When we first contemplated this project, JUN told me, "I want to make this a CDS book." To this end, he succeeded. Everyone in CDS knows about Madoka and can draw something for it. Given the popularity of Madoka within the team, it wasn't hard to amass a good number of Madoka fanart from all of us. In this book, you will see the diversity of style from all the CDS artists as they each draw their take on Madoka. And of course, not to neglect our lone guest artist, Radiant Dreamer for his contribution as well. We <3 you deep deep.
Artists: Manzart, Haimerejzero, JUN, Setsuri, Kuso-Taisa, Xephonia, Greenteaneko, Tragic Comedy, Semi-Shigure, WaHa
Guest artists: Radiant Dreamer
Format: B5 booklet
Price: 15 SGD
Availability: ACME III (STGCC '11 if we are lucky)

International orders are also available.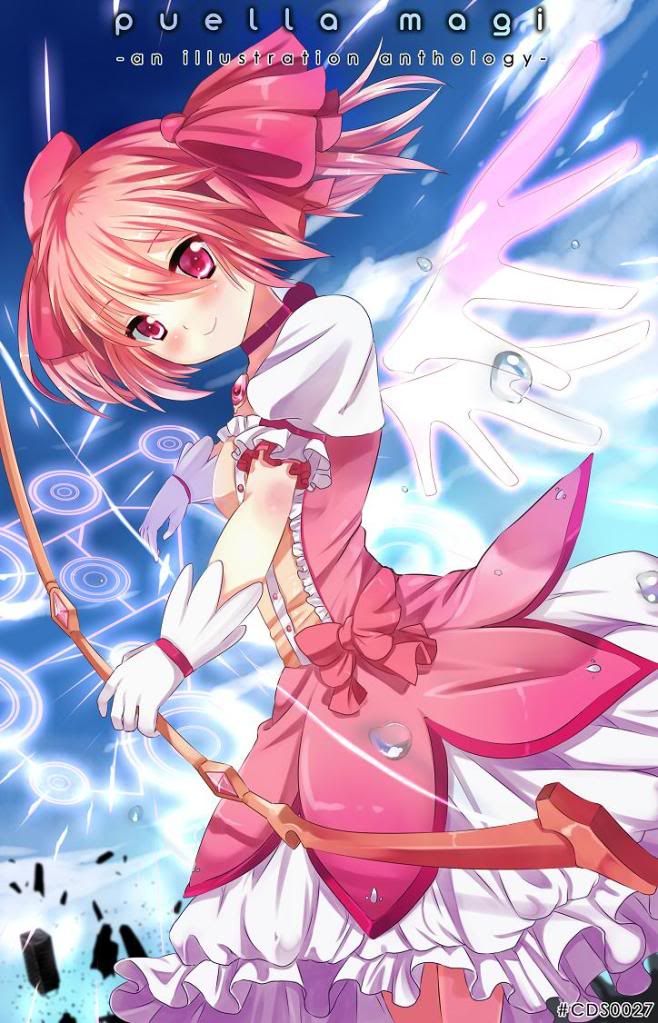 Madoka by Xeph. There will be more of such in the book.